Waking up each morning with a sense of wellbeing is a core aspect of receiving the results we hope for in everything we do; both at home and at work.
Through You Inside Out I assist you in discovering and maintaining:
Your own unique and healthy eating program
An exercise program that's right for you
A lifestyle that enhances who you are
Meditation and relaxation techniques
How to let go of limiting behaviours and patterns
Self love and acceptance
Your constant inner silence
Holistic Wellbeing Consulting is offered face to face or online and may be included as part of a coaching program.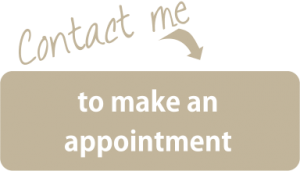 Testimonials
Working with Gael throughout my high school years really helped me overcome my anxieties relating to friends, school work and home life. She approaches all matters in a calm and relaxing way that allows you to feel secure and willing to open up.
Through this feeling of safety the learning of meditation becomes a much easier process to handle. Gael gave me continuous support that I was actually able to implement into my life to help me overcome anxieties and past hurt.
Even when I reached out to Gael again a few years later, she was willing and ready to listen and guide me through my next steps in life. I would most certainly recommend Gael to anyone looking for some guidance within themselves and anything life throws at you!
Laura